Tatler September 1964 Pop Art
Exclusively by Art & Hue, the
London Life & Tatler
collection is an official collaboration with the Mary Evans Picture Library and Illustrated London News, available in three sizes and 20 colours, all printed on museum-quality archival card of 310gsm, made from 100% cotton, with fine-art pigment inks for longevity.
Available in A4, A3, and A2 sizes to fit standard-size picture frames. Please note that black frame is not included – for a guide on choosing a frame size take a look here.
Part of the London Life & Tatler collection of stylish pop art prints featuring remixed magazine covers from the Illustrated London News archive, in Art & Hue's graphic style in 20 colours & 3 sizes.
Also available as part of a group of eight prints, and a group of four prints.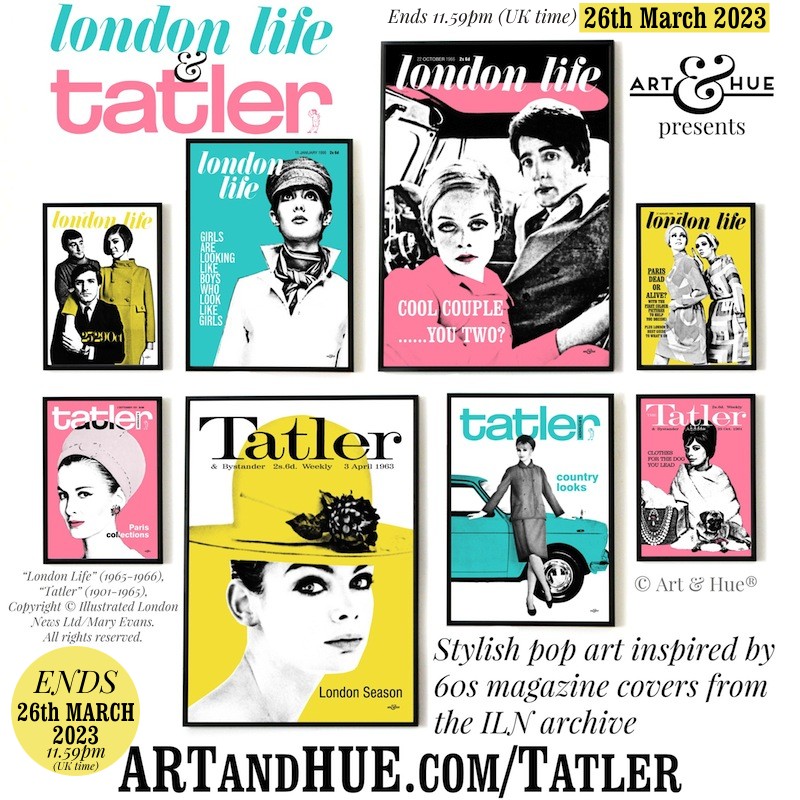 "London Life" (1965-1966), "Tatler" (1901-1965), Copyright © Illustrated London News Ltd/Mary Evans. All rights reserved. | Copyright © Art & Hue ® 2020. All rights reserved.